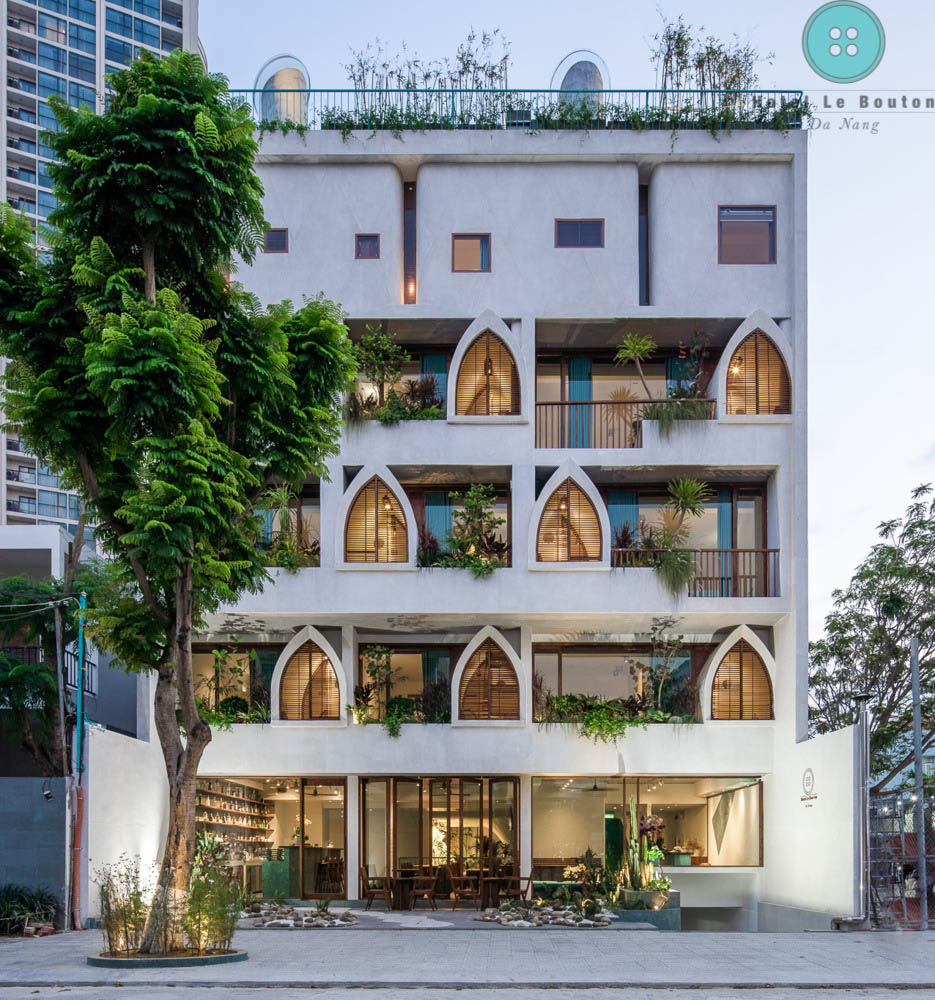 The story of Hotel Le Bouton
Hotel Le Bouton is not just a pure hotel, we also recreate the scenery of a coastal fishing village of Da Nang, with undulating waves hitting the rocky rapids and the daily life of the people living here.

What we want to do for visitors is the rejuvenation of body and soul, which is also the key to form many things in this hotel from architecture to services. We hope you release your stress and completely lose track of your daily negative things during your time here. Just go to the seafood market, try to paddle the basket, or pull the nets together under the rising dawn …

Hotel Le Bouton is one of the few hotels with a hot swimming pool, described as a natural stream with steep limestones. All rooms have Boat-like shaped bathtubs with cool water, which is great for dipping yourself in. We place great emphasis on meals, besides seasonal specialties, traditional Quang cuisines, You can offer us to serve dishes suitable for their health mentally and physically.

We believe that you will have enjoyable experiences.
READ MORE