SERVICE
OPTIMISE YOUR TRIP WITH ALL-IN-ONE SERVICE.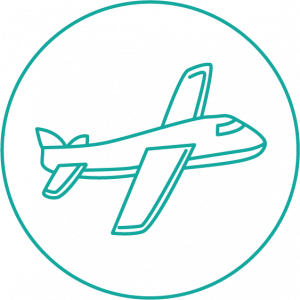 Pick-up / See off
A WARM WELCOME
We understand deeply you're strangeness when first reaching Da Nang airport. Don't worry, Le Bouton will provide a "Pick up- See off" service which ensures a professional friendly dedicated driver picking you up as soon as you arrive at the airport and drop you at your hotel in the safest way.
…………………………………
Prices will be varied depending on the arrival time:
Pick up: 200,000VND /4-seater car and 300,000 VND/ 7-seater car applied for flight timeframe: 7:00 a.m-9:00 p.m.

For other flight timeframes, we will charge an extra fee of 50,000 – 150,000 VND depending on the flight.
Please contact Le Bouton receptionist via email admin@hotellebouton.com for advices and the service in advance.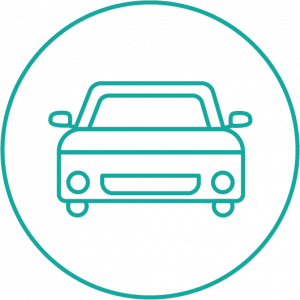 Private car
When coming to Da Nang with many attractive attractions that you do not know where to go and how to arrange them not only to save time and save money but also to feel comfortable and safe, the shuttle service at Le Bouton will help you. We have a full range of cars from 4s – 7s – 16s – 30s with a well-knowledge team of tourist attractions and friendly experienced drivers will help you have a perfect trip to enjoy Danang as well as neighboring cities like Hue, Hoi An.
Price: flexible depending on the route.
Please inbox our Fanpage / email/contact our reception to get good advice and price. (Advice and good price)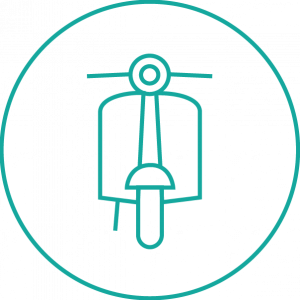 Motorbike for rent
EXPERIENCE DRIVING IN A REAL WAY 
An experience that cannot be missed when traveling around Vietnam is to conquer roads by motorbike. When coming to Da Nang, you will experience around the city admiring the top four of the greatest bridges, conquering pass, and especially watching the beautiful seashores of Da Nang in the most authentic way by motorbike.
………………………………
As long as you can get in touch, our receptionist will help you.
Price: 150,000 / car / 24 hours
Hire the motorbike when checking-in at the front desk, available within 5 minutes.

Types of motorbike: a new generation of scooters such as Airblade, Nouvo LX,

Lead, Vision …

24/24 support if you have problems no matter where you are.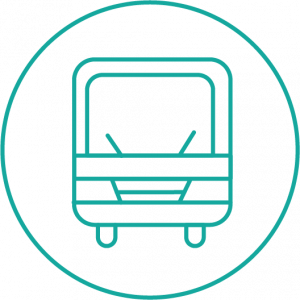 Shuttle bus
Probably during your travel journey to the central region, besides Da Nang, you cannot ignore Hoi An ancient town and Hue citadel.
What are the most convenient means cheaper than a private car, while ensuring high quality of travel and comfort to get to Hoi An and Hue? A high-quality bus is the first choice that we recommend.
Especially our bus will pick you up at Le Bouton and drop you off at your hotel in Hoi An or Hue.
Contact our receptionist for this daily bus schedule!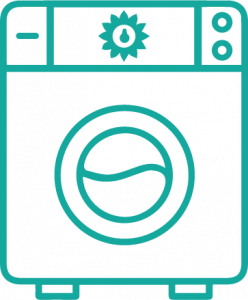 Laundry
DO DIRTY THINGS MAKE YOU UNCOMFORTABLE?
Do not let your dirty clothes make you unhappy during the exciting trip. With that in mind, we provide the best fastest and most convenient laundry service for you to have the most complete vacation. Just pack it up and drop it off at the front desk and you'll get it clean within 12 hours or just 3 hours if you're in hurry.
Price: 80,000 VND / kg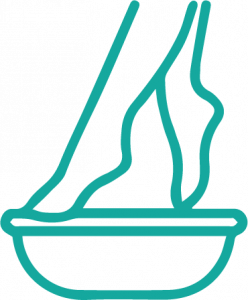 Foot Retreat
After a day of strolling around the amazing attractions of Da Nang, Hoi An, or Hue, your feet should be taken cared.
We have a wonderful solution originated from herbs founded by Dao Do People to help you relax, dispel fatigue and help you gain a good sleep after a long day of traveling.
Price: 150,000 VND / person
Please contact our receptionist to book this service.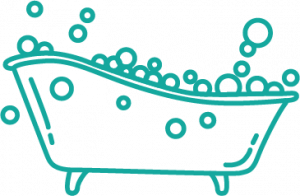 Bubble Bath
GET YOURSELVES SOAKED IN WATER TO UNWIND YOUR SOUL.
Would you like to relax with a romantic experience full of roses and fragrances? Le Bouton offers a bath foam service that relaxingly rejuvenates the skin, and dispels your fatigue after a long day. Please contact our receptionist to book this service.
Price: 200,000VND / Time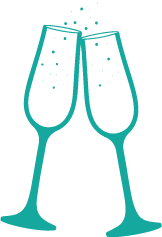 Anniversary
A SWEET MEMORY!
A special love anniversary cannot be missed. Just let us know in advance, Le Bouton Our team will prepare a memorable day. With romantic decor, a good taste of cocktails paired with the sweetness of chocolate, and a bath filled with roses we will surely stimulate your emotions.
Price: 500,000VND
Please contact Le Bouton receptionist via email sales@lebouton.com for advices and the service in advance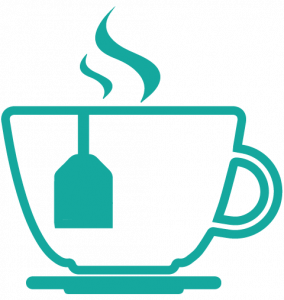 Afternoon tea
Taste tea and chill out in our open-green space. Quiet afternoons at Le Bouton will not be perfect without trying our European tea party.
In the melodic rhythms of the non-verbal French countryside music, you will feel like the time is passing slowly and get relaxed with a cup of tea and yummy European cakes.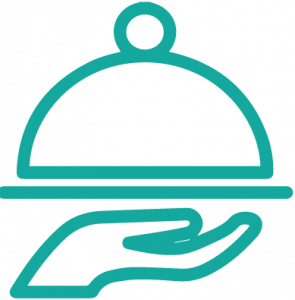 Room service
 TAKE CARE FROM EVERY LITTLE THING.
At Le Bouton, we always try to accommodate all of your needs. If you want to enjoy breakfast in the room or if you are suddenly hungry at night, please do not hesitate to tell us, our staff can deliver your breakfast and snacks in the room upon your request.
Please contact our receptionist to get room service.